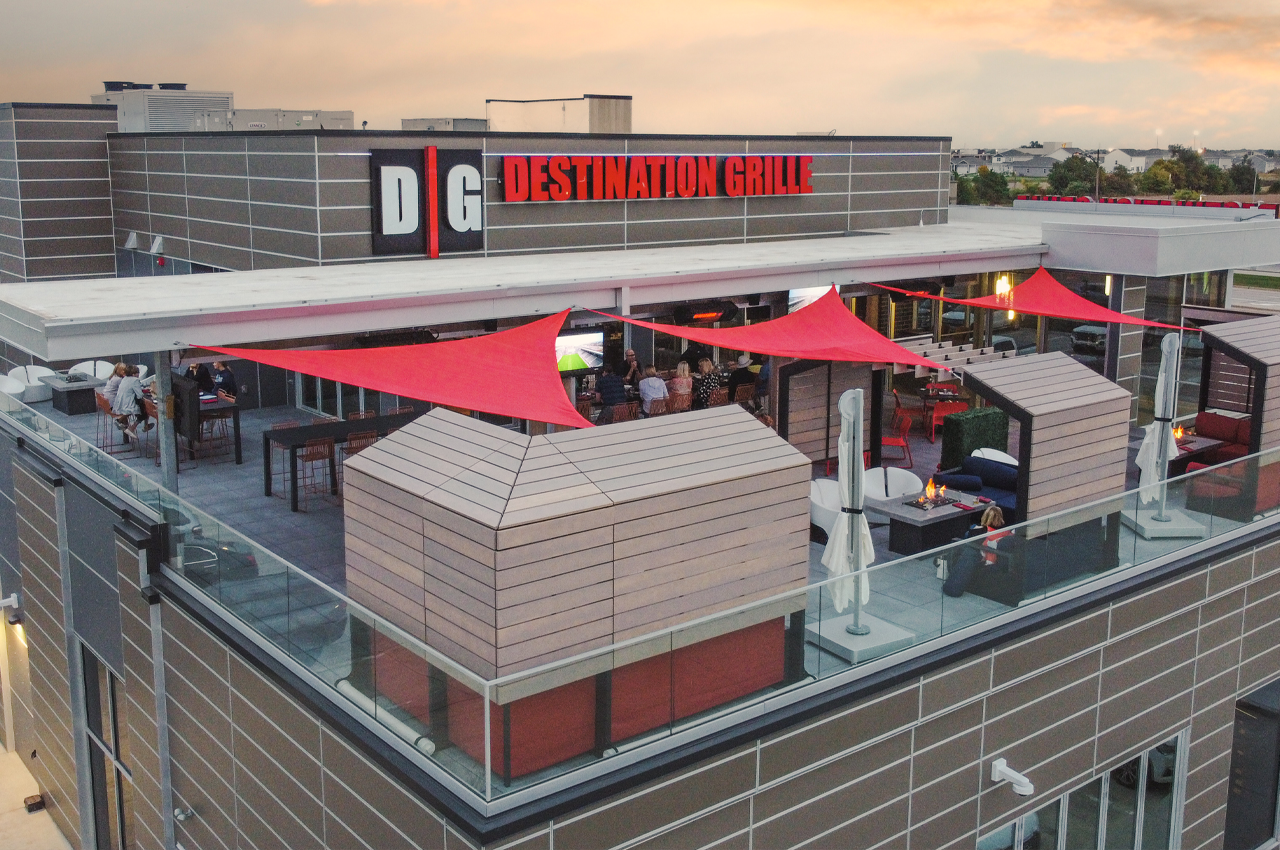 Destination Grille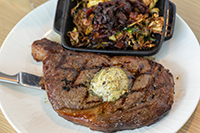 From the rooftops of France to the hills of South Korea, travel first-class with us and enjoy upscale cuisine and handcrafted cocktails inspired by destinations across the globe.
Grab an order of candied bacon Wagyu to go from our Lunch Co. Stop., or slice into a hand-tossed pizza during happy hour. Plan your next corporate event in one of our premium venues, or relax with a glass of wine on the rooftop terrace.
Everything and more, all in one destination.
What makes Destination Grille truly one-of-a-kind?
Extensive gluten-friendly menu, with all fryers being completely gluten-friendly. No other place in Central Iowa offers what DG does.
A draw-dropping atmosphere that includes multiple event spaces, a rooftop patio with incredible views, and a beautiful bar with a 170" TV.
A menu that includes top-notch premium Iowa Wagyu, fresh seafood dishes, and craft cocktails.
2491 East 1st Street, Grimes, IA 50111 – (515) 355-1153, www.destinationgrille.com