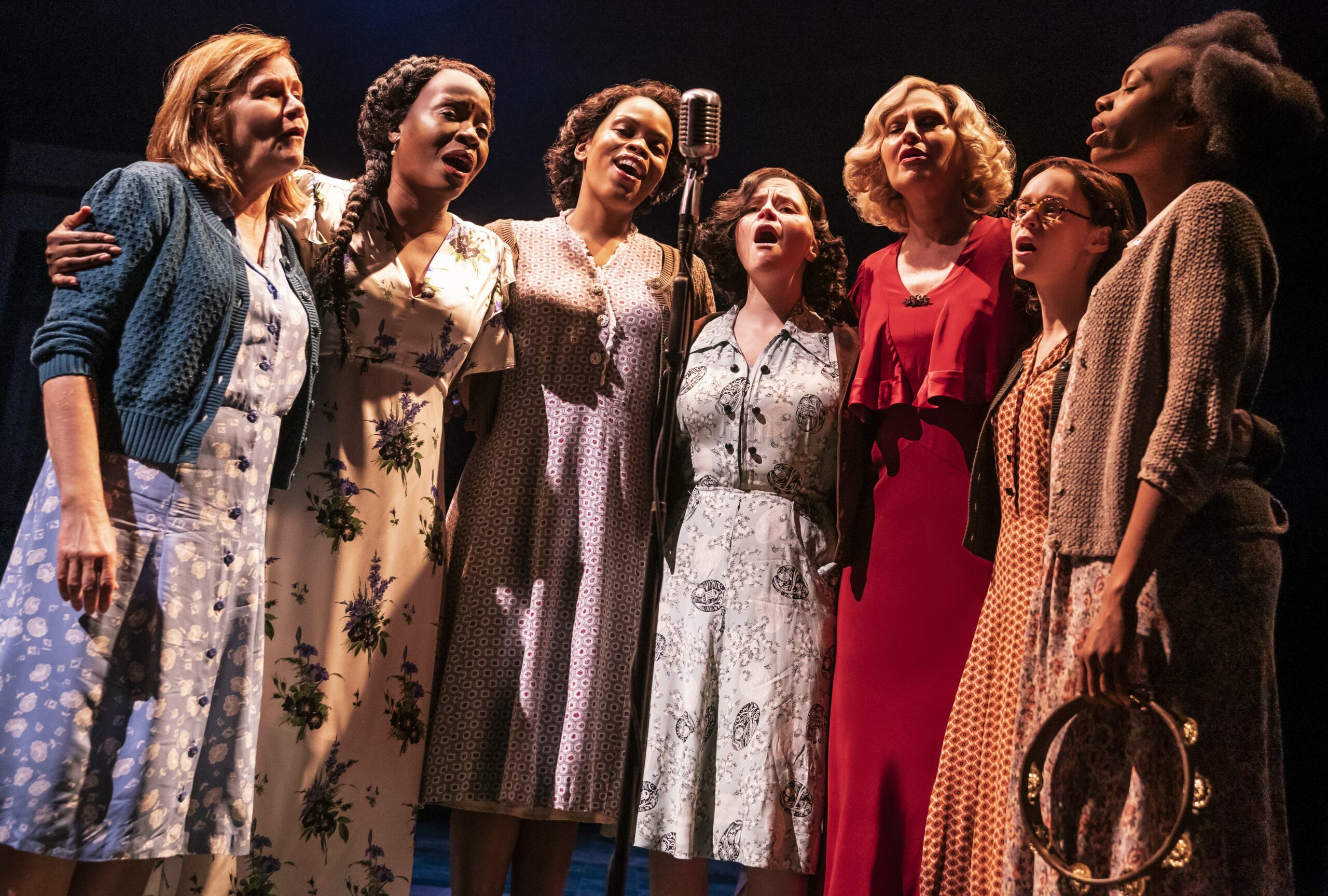 Des Moines' Broadway Series by the Numbers
"Girl From the North Country" tells a 1930s Minnesota tale, set to songs by Bob Dylan. Photo: Matthew Murphy.
After Des Moines Performing Arts announced its lineup for next season's Willis Broadway Series on Monday, its president and CEO, Jeff Chelesvig, walked us through a few of the key numbers. Ready? And a-one, a-two, a-one, two, three …

Six shows are in the main mix: "Girl From the North Country," "The Wiz," "Company," "Funny Girl," "MJ" and "Moulin Rouge! The Musical." Three more are returning as optional add-ons: "Stomp," "Mamma Mia!" and "Les Miserables."

Four shows have received DMPA investment funding, a strategy that helps Des Moines book shows relatively early in their national tours. The four with DMPA support are "Company," "Girl From the North Company," "Moulin Rouge!" and "The Wiz."

One show, "The Wiz," will visit before it goes to Broadway. Most national tours follow a run in New York, but this revival will tour the United States (like the land of Oz) on its way to the big city. The last shows that followed that path were "Bring It On" in 2012 and "State Fair" in 1995.

One show may be a sleeper hit, Chelesvig said. "Girl From the North Country" takes place during the Great Depression in Duluth, Minnesota, and weaves together 20 songs by Bob Dylan. "You don't quite know what it's about, but you get drawn into it," Chelesvig said. "It's really a cool period piece."

A total of 23 Tony Awards were given to next season's lineup, including the 2021 award for best musical, for "Moulin Rouge!" and the 2022 award for best musical revival, for "Company."

More than 13,000 Broadway series subscribers from across Iowa help bring the latest, greatest shows to Des Moines. That's almost two-thirds of total sales – and music to producers' ears.